HELP MAKE THE DREAM OF ADOPTION A REALITY: SUPPORT FAMILIES AFFECTED BY IAC'S CLOSURE
As some of you know, Independent Adoption Center (IAC), the largest and oldest non-profit adoption agency in the nation, was recently forced to declare bankruptcy and close its doors. The sudden and unexpected closure left hundreds of families deeply saddened and unable to recuperate all of the money
they invested in the process. While some hopeful parents will be able to move forward and adopt, others do not have the financial means to start over.
On June 17th 2017, former agency counselors, IAC alumni, and friends of the adoption community came together to help those families most in need. The event raised over $26,000, but they still need more help, so we are asking for your participation.
HelpUsAdopt.org, a national nonprofit grant organization, will distribute the funds raised to IAC families through their adoption grant program.
Whether you have personally been touched by adoption, or know someone who has, you can understand the overwhelming love and gratitude involved in placing a baby into the arms of parents who want nothing more than to shower a child with unconditional love.
Please note: the donation levels are only suggested donation amounts. Please select "DONATE" if you do not see your desired donation level. Any amount contributed will make a huge difference to many families who hope to reignite their dream of becoming parents.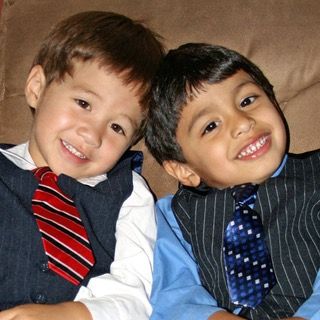 **Want to make an even bigger impact with your donation? You can help us by covering the transaction fees associated with the processing of your donation. Simply check "Cover transaction fees" upon checkout.**
All contributors and attendees will receive a 501(c)(3) donation verification letter from Helpusadopt.org.
HelpUsAdopt.org

is a national 501(c)(3) non-profit. Over the last 10 years, they have helped hundreds of families afford the cost of adoption, awarding grants based on financial need regardless of ethnicity, religion, gender identity or sexual orientation. Check out their recent feature on

Good Morning America

.
DONATE
$29,068
RAISED
$100,000
GOAL
| | | |
| --- | --- | --- |
| | | |
| This Campaign | 125 | 29% |
| has ended. | Believers | Funded |
This campaign has ended.